Top Back-to-School Must-Buys
This list wont make them happy but at least it will make them prepared
It's that time again-to get your little ones ready to go back to school! The school supplies list gives you the basics of what to buy, but your kids deserve to have a bit of additional flair. Add the hottest back-to-school supplies to your shopping list to make your little scholars happy!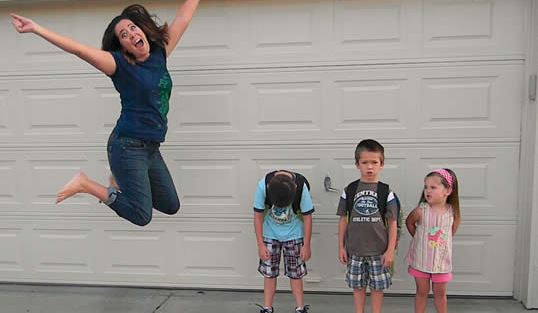 1. Gel Pens
Using fun colors is the hottest way to take notes or write down assignments! If gel pens aren't your kids' style, try Sharpie markers, dry erase markers, or even scented colored pencils.
2. Colorful Notebooks
You don't have to settle for basic notebooks anymore. There are notebooks for every taste and purpose, from composition books to sketch pads. Try bright yet durable leather notebooks to impress even the pickiest note taker.
3. Fun Planners
Never forget an assignment again when you keep it all together in a well-organized planner. Pick one that has plenty of room to write down all the details, with a format that is pleasing to the eye. Bright prints are all the rage, so choose a bold school planner that matches your child's style.
4. Stylish Lunch Boxes
From old school metal lunch boxes to compartmentalized bento boxes, there have never been more options for lunchtime! Add a thermos for hot and cold treats to spice up the normal lunch fare. Choose an eco-friendly option with organic cotton canvas reusable lunch bags.
5. Dictionary & Thesaurus
With the Internet at your child's fingertips, it's easy to forget these essential reference books. However, they're perfect when reading a book and your child comes across a new word. An expansive vocabulary is a gift they will use long after the school year is over!
6. Heavy Duty Binder
The all-purpose binder has more to keep contained than ever before. Flash drives, ear buds, and cell phones will all fit in the more durable, high-tech binders along with all the usual school supply suspects. These binders will keep the little ones organized and loose papers won't get buried in the bottom of their backpacks.
7. Laptop
If your older student is still using the family computer, it's time for an upgrade! A laptop offers portability for library study sessions, and frees up your computer for a few minutes to yourself. Make sure it has plenty of RAM to keep up with the fast pace of Internet life!
8. Tablet
Tablets combine entertainment and education, and are a perfect choice for the commute to school. Download the right mix of fun and enlightening apps for your child, and enjoy a few minutes of quiet during carpool.
9. Electric Pencil Sharpener
The second-worst thing after running out of pencils is not being able to find a pencil sharpener! Those little hand held sharpeners are too easily lost or destroyed. Pick up an electric pencil sharpener for your child's desk at home to keep the No. 2 lead supply flowing smoothly.
10. Paper Organizer
Another at-home back-to-school must have is a paper organizer. Vertical or horizontal doesn't matter, as long as it catches all the kids' papers, permission slips, and announcements. Teach them that anything you need to see goes in the inbox, and you can deal with the paper pile when you have a few moments.
With these must buys, you will be all set for back to school! Your kids will certainly thank you when you choose a few additional school supplies to make the year extra special.
Facebook Conversations
---