Sure fire ways to keep your fitness resolution
...and not break the bank.
Gym Memberships
If you've decided that you want to join a gym, be extremely diligent in your research before signing on the dotted line. January is when gyms see the biggest increase in membership, so they aren't likely to offer the best deals (the best time to purchase a gym membership is actually in the summer months when most people opt for outdoor activities). Make sure you understand what is covered in your package and read the contract thoroughly, including the cancellation policies. YAY! Savings bonus tip - check out hospital affiliated rehab facilities. Most are clean, well run, and don't force a contract on you.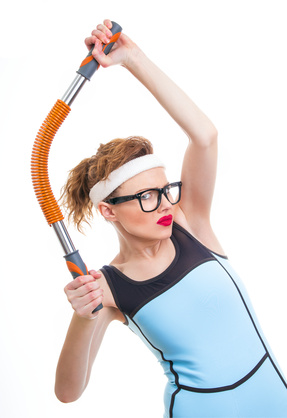 4. Find the right price
No matter which option you decide to go with, be sure to search for the best price scenario to make sure you're saving money while getting fit Also, be smart about when to save and when to splurge. You don't have to throw down a ton of money for each part of your outfit or equipment, but you do want to make sure that you're not buying something that will fall apart in just a couple workouts. When it comes to apparel, certain foundation articles can be well worth the money, like a supportive sports bra or wear-anywhere workout capris, while you can save on other pieces, like workout tanks. From an equipment perspective, things like free weights and yoga mats can be found for a great price at Five Below. Have a tip for keeping your fitness resolution? Share it here!!!
Facebook Conversations
---